What is a Retinal Specialist?
A retina specialist is a highly trained medical doctor (MD) and surgeon that has completed extensive training following medical school to diagnose and manage the full spectrum of diseases affecting the retina, macula, and vitreous. All of our physicians have completed 4 years of medical school, 1 year internship, 3 years of Ophthalmology Residency, 1 to 2 years of Vitreo-Retinal Surgical Fellowship and are Board Certified by the American Board of Ophthalmology. Additionally, some of our physicians have pursued additional fellowships in ocular oncology and uveitis.
Choose a photo below to learn more about a specific physician.
---
Edwin E. Boldrey, MD, retired in April 2019 after being an integral part of NCRVA for 28 years.
Sterling J. Haidt, MD, retired in 2014. Northern California Retina Vitreous Associates (NCRVA) began in 1983 as Dr. Haidt's solo practice in Mountain View, California.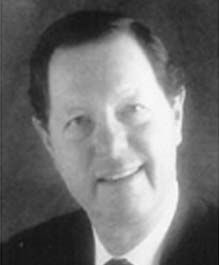 Walter H. Stern, MD, retired in 2011. He was one of the first two retina specialists practicing at Northern California Retina Vitreous Associates.