J. Luigi Borrillo, MD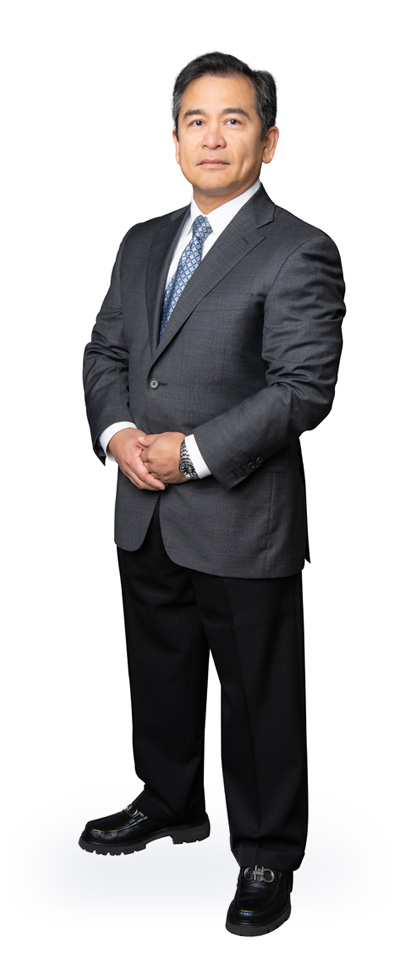 Education & Appointments
Undergraduate School
Northwestern University, Chicago, IL
Medical School
Northwestern University, Chicago, IL
Ophthalmology Residency
Medical College of Wisconsin, Milwaukee, WI
Retina Fellowship
Wills Eye Hospital, Philadelphia, PA
Academic Appointment
Clinical Assistant Professor of Ophthalmology, UC San Francisco, CA
Biography
Dr. Borrillo grew up in Chicago and completed his undergraduate and medical degree at Northwestern University. As an undergraduate, he published his first paper in the Journal of the American Chemical Society and graduated with Honors in Chemistry. In medical school, he did research with Dr. E. Lee Stock on surgical wound healing of the cornea and was selected as a member of the Alpha Omega Honor Society.
Following his internship, Dr. Borrillo completed his Residency in Ophthalmology at the Eye Institute in Milwaukee. As Chief Resident, Dr. Borrillo traveled to the Philippines to share surgical techniques with Filipino Ophthalmology residents as well as perform cataract surgeries for the underserved rural areas. Dr. Borrillo then pursued an additional 2-year Fellowship in Vitreoretinal Diseases and Surgery at the historic Wills Eye Hospital in Philadelphia where he worked closely with a multitude of world-renowned pioneers in retinal disease and vitreoretinal surgical techniques. Dr. Borrillo has authored several journal articles and book chapters in the Ophthalmic literature and presented his research at national meetings.
Dr. Borrillo is a Board-Certified Ophthalmologist specializing in all aspects of vitreoretinal diseases. He has extensive surgical experience in the management of complicated retinal detachments, diabetic retinopathy, epiretinal membrane, macular hole, and complications of cataract surgery. His clinical interests include retinal vein occlusions, age-related macular degeneration, diabetic retinopathy, and retinopathy of prematurity. He is a member of the American Society of Retina Specialists and American Academy of Ophthalmology. He is an Assistant Clinical Professor at the UCSF-VA Medical Center in San Francisco where he teaches residents.
Outside of medicine, Dr. Borrillo enjoys reading, judo, and snowboarding. Dr. Borrillo prides himself on providing warm, compassionate care to all of his patients and addressing difficult issues head on. He strives to educate each of his patients in their individual condition and treatment.
Office Locations